Our main activity is the production of all types of food additives (with or without spices and flavouring components) for manufacturing food for customised, individual recipes and for product packaging.
We do not only deliver costumized additives but assist with an application consultancy. Our particular focus in the food industry is on meat products in its diversity. We deliver our products and the consulting for its application worldwide.
We take charge of the complete product development and plan and supervise the practical implementation of the requisite technology into the industrial process.
Enterprises of all size benefitfrom our expert capabilities and longterm experience as a supplement to their in-house specialists.
Our company philosophy is straightforward:
ldentify customer's needs, find practical and economical solutions as quickly as possible and deliver all of the necessary components to ensure the customer's lasting success.
We do not produce standard products but work exclusive with customer-specific / idividual recipes.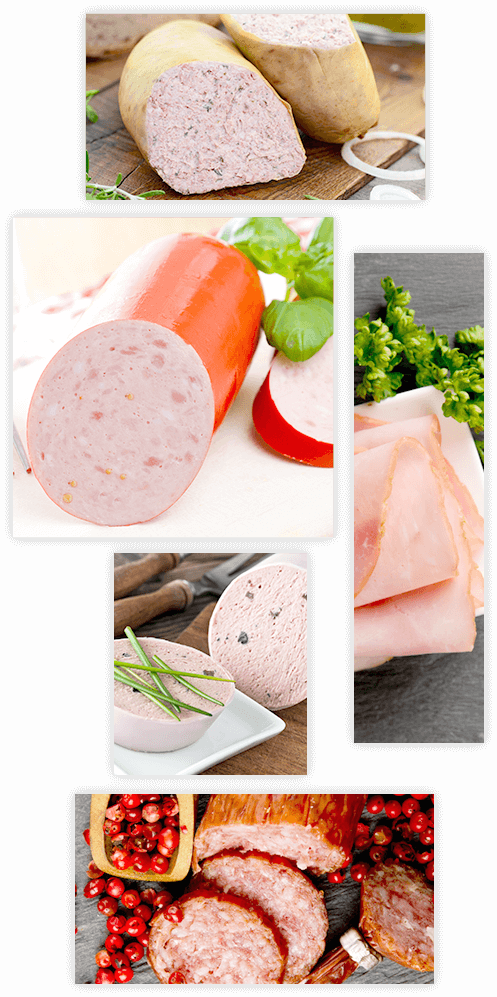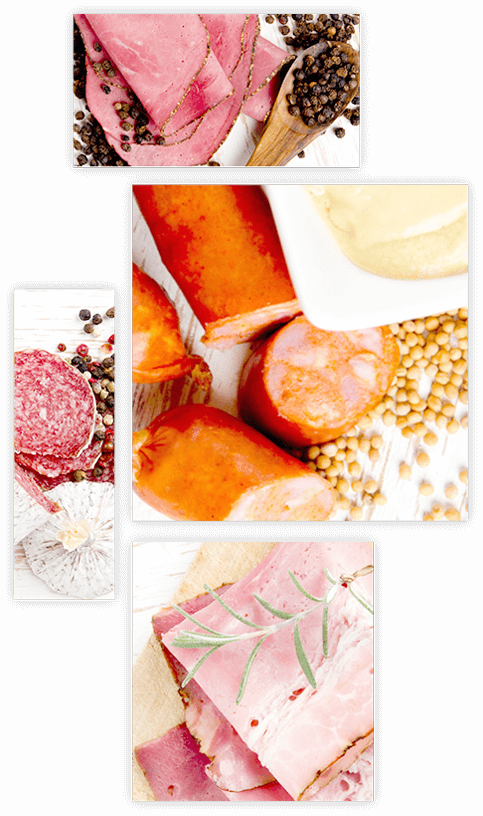 Depending on our costumer's requirements, we assist with every phase of the food product development cycle of food :
Formulas and processing instructions

Raw material selection and controlling

Ingredients, additives and accessory

Technical equipment (planning and function)

Product specification and list of ingredients for your labels
Our product portfolio includes:

Brine additives

cutter additives

Vitamin mixes and additives

Special preservative systems

Spices mixes of all kind

Marinades(wet and dry)

Ingredients for ice-cream manifacturing

Binders

Compounds to improve sliceability
We are also happy to assist you with:
Pricing and cost control

HACCP concepts

Quality Management

certification consulting

chemical analyses

Hygiene concepts

MyLab functions
The acutal method (without having a mylab) is to send the samples of your products to a lab. The results take 8 to 10 days.
Those information usually comes too late for you. You often have to make a decision before the lab analytic has arrived. This could sometimes be a great risk.
mylab delivers the figures you need within minutes for:
Incoming raw materials
– making sure they are as you have ordered them
Batches during production process
= standardisation
Control of the finished products before depatch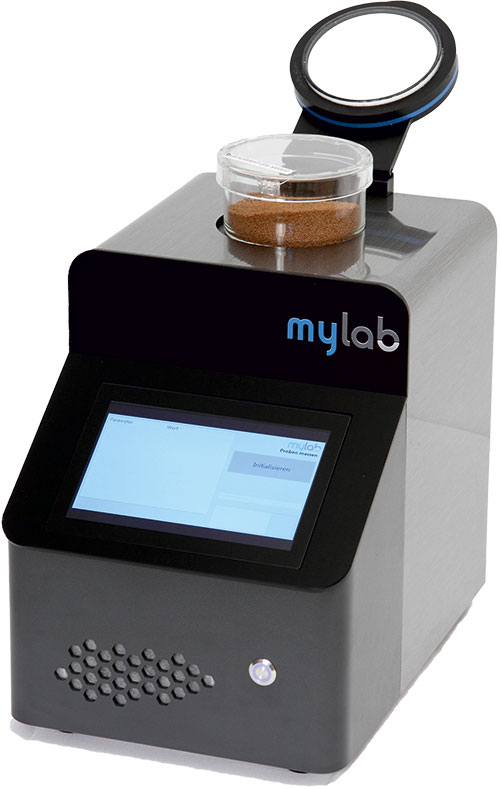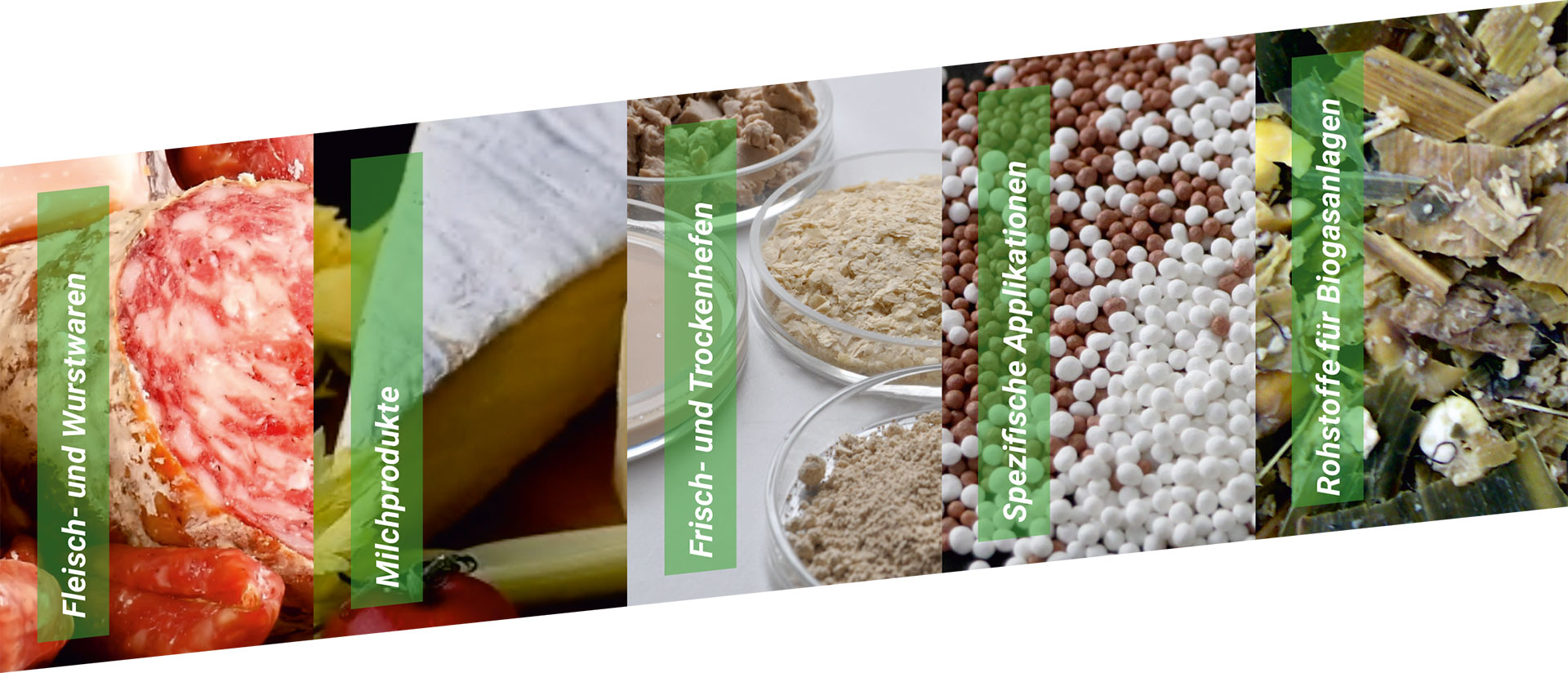 Was kann mylab?
BIG 7 = Brennwerte in KJ/kcal nach LMIV; Fett, davon gesättigte
Fettsäuren; Kohlenhydrate, davon Zucker; Eiweiß, Salz.
pH-Wert
aW-Wert
Aschegehalt
BEFFE (bindegewebsfreies Eiweiß)
Wasser : Eiweiß Verhältnis
Trockenmasse
Fremdwasser (nach Eingabe der Federzahl)
Festlegung von gewünschten Minimal- und Maximalwerten
▷ In Vorbereitung: Tendenz der Gesamtkeimzahlentwicklung während des MHD
MyLab parameters
The analyser works with the NIR technology, e.g. for meat products
Adjustments for other food products are possible. It only needs a special calibration
High precision in the results
Analytic results in a few seconds
Can be used as well for liquid products
MyLab advantages
Extremely fast results
Easy handling, 1-click software
Touch-screen
Data administration with Excel®
Reamortisation in a short period
Reduces your lab costs dramatically
Option: integration in your network

Peter Titz
Lebensmitteltechniker
Industrieberatung: Lebensmitteladditive und Maschinen


We will be happy to advice you.
Please do not hesitate to contact us.
Lebensmittel Additive
Produktions- & Consulting GmbH
Wietholz 20
58708 Menden
Tel.: +49 2373 96096
Fax.: +49 2373 960970
info@lap-gmbh.de